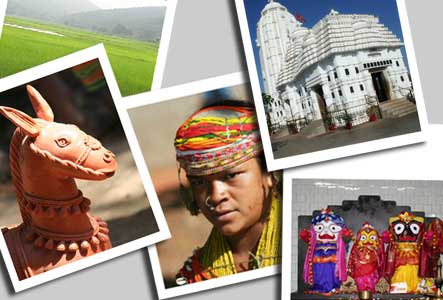 Koraput is one of the southern most districts of Orissa. It shares its borders with Andhra Pradesh on one side and Chattisgarh on the other. The district gathers its name from the Koraput town which is the seat of district administration. This place located in the eastern ghats lures people with pleasant weather, hills and valleys. The natural beauty of this place comes alive with its rich landscape. Travelers visiting this paradise can enjoy its lush green forests and also indulge in adventure activities such as trekking, boat rides and sight-seeing. Koraput is well known for Valleys, rivers, temples, forest and culture.

Its is the most popular tourist destination. It is a land of picturesque picnic spots, also a popular summer and weekend gateway. Situated at an altitude of 2854 ft, lofty mountains and dense forests greet the travelers on most routes. An added attraction for the tourists to this place is the train journey which starts form Visakhapatnam and vents its way through many hair-raising curves and fearful tunnels. The scenery, as it unfolds during the trip, is breathtaking awe-inspiring and fantastic.
Immerse yourself in centuries old culture. Come live among tribes. Participate in their daily life, their traditions, customs, dances and art forms, all in a pristine natural habitat. Discover paradise and what it means to be truly in harmony with nature.